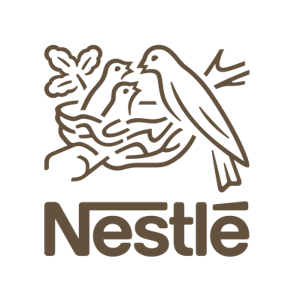 Nestle Hong Kong Ltd.
Grocery Business
7/F & 42/F Manhattan Place
23 Wang Tai Road
Kowloon Bay, Kowloon Hong Kong
Tel: +852 2859 6333
Fax: +852 2858 6427
Ice Cream & Chilled Business
18 Wang Lok Street
Yuen Long Industrial Estate
Yuen Long, New Territories, Hong Kong
Tel: +852 2797 9811
Fax: +852 2343 8916
Website: https://www.nestle.com.hk
Management
Ms. Josephine Lo – Acting General Manager
Background
Nestlé originated from Switzerland in 1866, today it has grown to be the leading company in promoting Nutrition, Health and Wellness. Nestlé's purpose is "unlock the power of food to enhance quality of life for everyone, today and for generations to come". As early as the 19th century, Nestlé introduced high-quality products to Hong Kong and imported the products through different trade channels. In 1874, "NESTLÉ'S EAGLE BRAND®" condensed milk was granted as the first trademark in Hong Kong. Today, Nestle Hong Kong has become one of the leading food and beverage companies in Hong Kong.
Activities
Our diversified range of businesses include dairy products, yoghurt products, cereal breakfast, baby and toddler food, coffee, bottled and canned beverage, confectionary, ice cream and chilled desserts, soya products, culinary, pet care and healthcare nutrition product etc. The wide range of products provide consumers with options for nutrition, healthy and safe product of high quality.
Below are some of our key brands:
1) NESTLE® Ice Cream
2) DREYER'S®
3) NESTLÉ®DAIRY FARM® YOGHURT
4) NESPRESSO®
5) NESCAFE® Instant Coffee
6) NESTLÉ®CARNATION®
7) NESTLE® EAGLE BRAND
8) NESTLE® MILO
9) NESTLE® KITKAT
10) NESTLE® NAN PRO
11) PAK FOOK®
12) NESTLE® Breakfast Cereals
13) MAGGI®
14) Mon Petit®
| | | | |
| --- | --- | --- | --- |
| Employees | Establishment | Area | Parent Company |
| 500-999 | 2001 (Nestle Hong Kong Limited) | Hong Kong & Macau | Nestle Hong Kong is 100% owned by our Nestle S.A. in Switzerland |